MICROSYSTEMS & NANOTECHNOLOGY
GOOD THINGS COME IN SMALL PACKAGES
Microsystems/nanotechnology is a growing and advancing industry that plays an integral role in everything from transportation and telecommunications to medicine and weapons technology. New Mexico is consistently ranked as one of the top five states for nanotechnology by Small Times magazine. The Albuquerque region is home to many innovative programs and facilities that foster the growth of this cluster.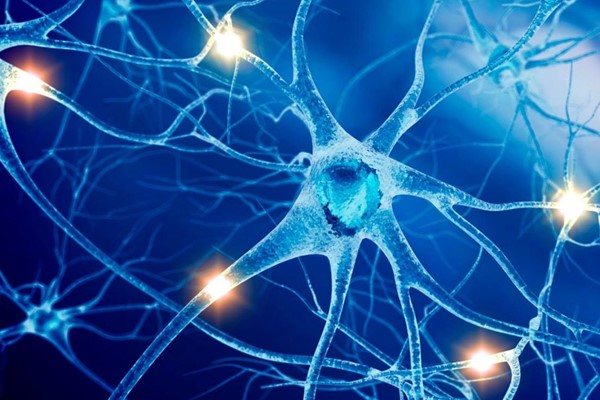 Under the Microscope
One of Albuquerque's most unique contributions to the area's microsystems/nanotechnology cluster is Central New Mexico Community College (CNM). CNM was the first community college in the nation to offer a full curriculum on the subject of Micro Electromechanical Systems (MEMS) and is home to Southwest Center for Microsystems Education. Other renowned resources include the Microsystems Engineering, Science and Applications (MESA) complex, a $453 million state-of-the-art microsystems research and development facility operated by Sandia National Labs and the Center for Integrated Nanotechnologies (CINT), an $85 million Department of Energy Nanoscale Science Research Center (NSRC).
There are many reasons why the world's premier companies do business in Albuquerque. Here are just a few: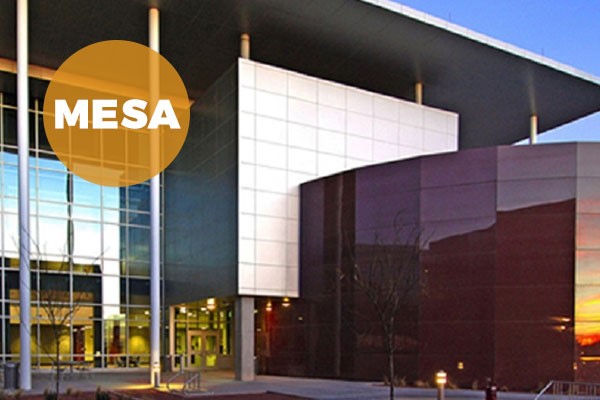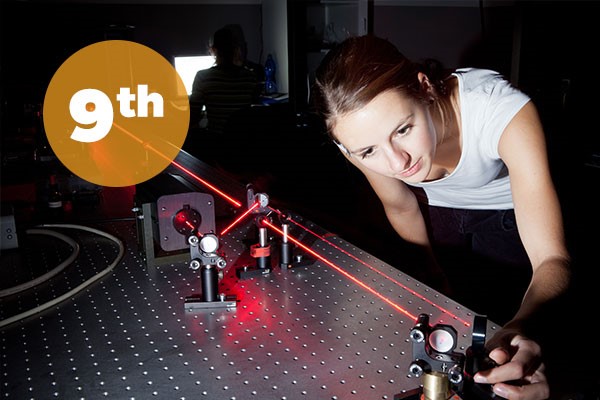 MICROSYTEMS SCIENCE & TECHNOLOGY CENTER (MESA)
This form is currently undergoing maintenance. Please try again later.
Sandia National Laboratories (SNL)

SNL is a federally funded research and development center contracted with the U.S. Department of Energy's National Nuclear Security Administration to handle the nation's nuclear security issues. A strong science, technology and engineering foundation enables Sandia's mission through a capable research staff working at the forefront of innovation and collaborative research.

Center for Integrated Nanotechnologies (CINT)

CINT is a DOE Office of Basic Energy Sciences nanoscale science research center operated as a national user facility by Los Alamos and Sandia national laboratories. CINT provides access to capabilities and scientific expertise. Together, CINT users and staff are establishing the scientific principles that govern the design,predict the performance, and enable the integration of nanostructured materials into the micro and macro worlds.

UNM Nanoscience & Microsystems Engineering Program

UNM's interdisciplinary Nanoscience and Microsystems Engineering degree program is offered jointly by the College of Arts and Sciences and the School of Engineering, evolving from the traditional disciplines of solid state physics, chemistry, biology, materials science and engineering. More than 70 faculty in nine academic departments worked together to develop the Nanoscience and Microsystems degree program.
Job Training Incentive Program (JTIP)

The state's highly flexible JTIP program offers a cash reimbursement to a business for on-the-job training for qualified employees of qualified employers. Customized training may be provided by post-secondary educational institutions, company trainers, or outside trainers.

High Wage Jobs Tax Credit
A taxpayer who is an eligible employer may apply for and receive a tax credit for each new high-wage economic-base job. The credit amount equals 10% of the wages for each new economic-base job created.

Technology Jobs and Research and Development Tax Credit

Qualified New Mexico facilities may take a credit equal to 5% (10% in rural areas) of expenditures related to qualified research for payroll, land, buildings, equipment, computer software and upgrades, consultants and contractors performing work in New Mexico, technical books, manuals and test materials. The credit may be taken against compensating tax, gross receipts tax (excluding the local options portion of the gross receipts tax), and withholding tax. The credit may be carried forward for up to three years.

An additional 5%(10% total urban, 20% total rural) may be applied against corporate income tax or personal income tax if base payroll expenses increase by at least $75,000 per $1,000,000 of expenditures claimed. The additional credit may be carried forward for up to three years.

Credits are not available for:

Investments in real property owned by the city of the county in conjunction with an Industrial Revenue Bond
Investments in personal property that have been given a credit under the Investment Credit Act
National Laboratories
Property owned by the tax payer or an affiliate prior to July 3, 2000
Contract research & development
Microsystems and nanotechnology companies investing and growing in the Albuquerque metro area include: