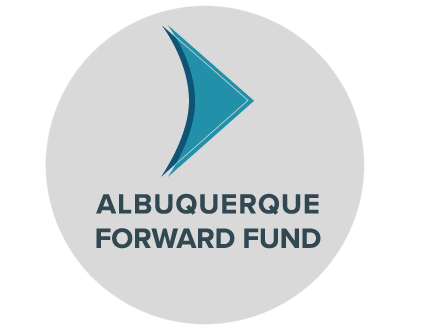 You can invest in our community's future by supporting the work of the Albuquerque Forward Fund. We rely on contributions from generous donors to accomplish our mission. Donations to the Albuquerque Forward Fund are tax-deductible.
The Albuquerque Forward Fund counts on the support of generous donors to accomplish our mission. We are grateful to each of our contributors for their commitment to broadening economic opportunity by fostering job growth in our community.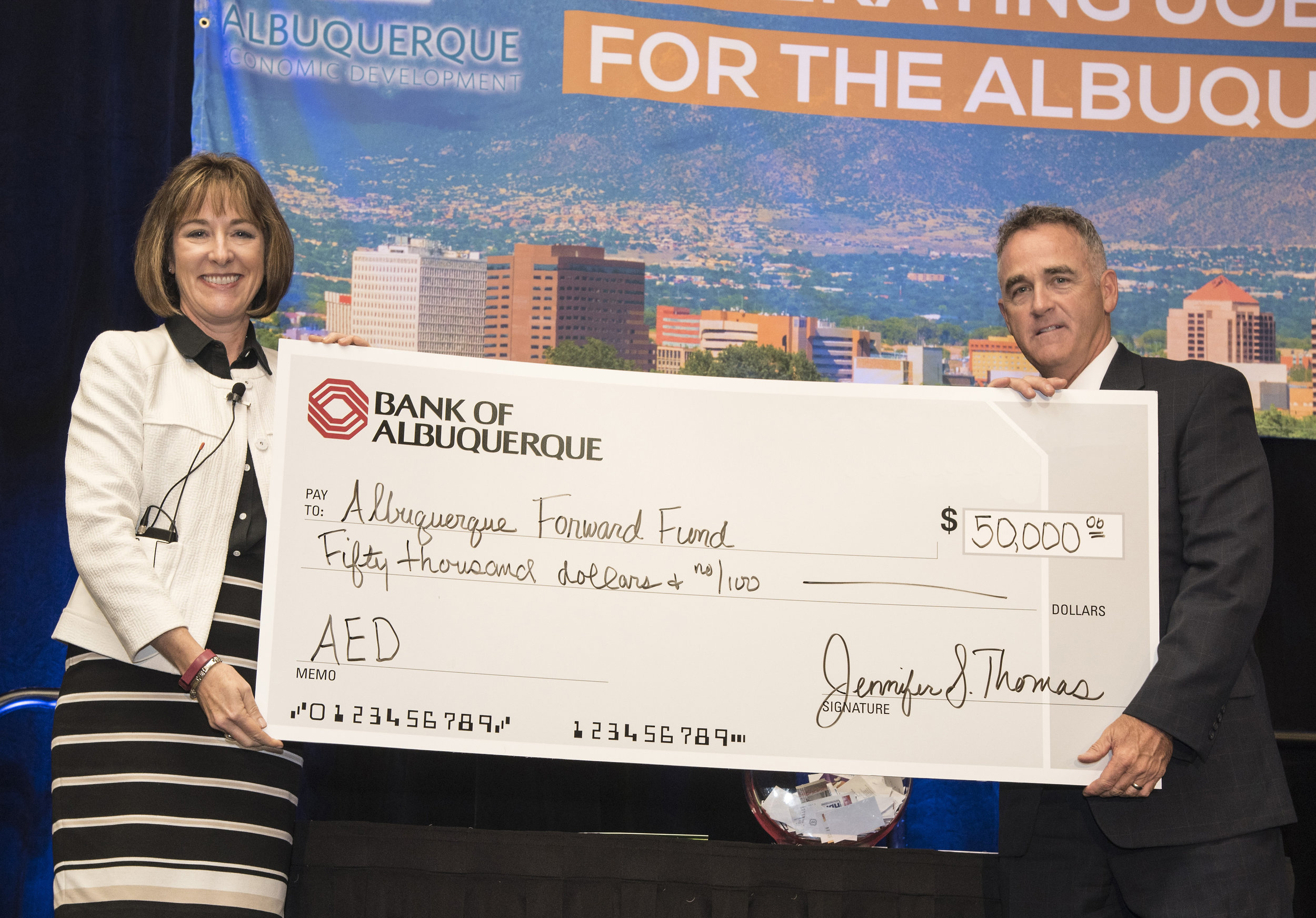 ABOUT THE ALBUQUERQUE FORWARD FUND
At the Albuquerque Forward Fund, we know that jobs are critical to a community's growth and vital to its future. That's why we devote our time and resources to philanthropic activities and charitable programs that help generate jobs in the Albuquerque metropolitan area. We focus our efforts on three areas:
Educate
The Albuquerque Forward Fund educates employers and connects them to the resources they need in order to innovate, expand and thrive. Topics of our free or low-cost educational programs range from classes on alternative lending and tax code to workshops on HR law and international trade. This type of education helps employers grow, which improves the region's overall economy. In addition, the Forward Fund collaborates with community stakeholders to ensure that the local workforce has up-to-date training and in-demand skills that position them for success.
Empower
The Albuquerque Forward Fund conducts and publishes research on the region's workforce, employment data, industry trends and economic outlook. Job seekers, employers, educators, policy makers and business leaders use this data to identify issues, address challenges, and position our community to take advantage of opportunities. It allows us to be proactive instead of reactive, and puts us in charge of designing our future.
Expand
The Albuquerque Forward Fund supports the mission of the Albuquerque Regional Economic Alliance to attract new employers to the area, help existing employers grow, generate jobs, and expand the economy. Good-paying jobs do more than lift people out of unemployment or underemployment; they support families, stabilize neighborhoods, revitalize communities, and stimulate the economy of the entire region. They are the foundation for the metro region's growth, prosperity and success.
2023 LEADERSHIP
Our Board of Directors is comprised of individuals who are committed to the economic growth of the Albuquerque metropolitan region. The Board sets the Albuquerque Forward Fund's strategic goals, oversees programs and operations, and assists with fundraising.
OFFICERS
Leean Kravitz, President
Fidelity Investments
DIRECTORS
Rathi Casey
UKUU Creative
Gary Gordon
Albuquerque Academy
Mark Humphrey
Merrill Lynch
Eric Weinstein
Aon
Helen Wertheim
Independent Consultant
Jeremy Oswald
Citizens Bank