PLANES, TRAINS AND AUTOMOBILES
Located at the intersection of two major interstates and home to an international airport, Albuquerque offers big-city transportation options.
The greater Albuquerque region has an exceptional transportation network, providing vital national and international connections for industry and commerce. With an international airport, two major interstates bisecting the city with east-west and north-south access and rail service providing a link to an extensive 32,500 mile network; Albuquerque's transportation infrastructure can easily serve any industry's requirements.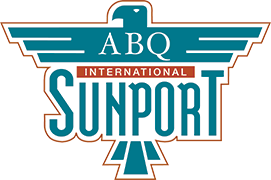 ALBUQUERQUE INTERNATIONAL AIRPORT
The Albuquerque International Sunport, New Mexico's largest commercial airport, welcomes more than five million passengers each year. Served by eight major carriers, the Sunport offers non-stop service between Albuquerque and more than 21 destinations, all with worldwide connectivity.
The Terminal Building has approximately 600,000 sq. ft. of total space, including 22 gates in the A and B Concourses used by the major commercial air carriers and the C Gate area which accommodates commuter airlines.
Over 3,000 are people are employed at ABQ.
An economic impact study conducted in 2019 by the University of New Mexico concluded that the Albuquerque International Sunport is responsible for $2.225 billion in economic output for the state and 19,000 jobs are directly or indirectly related to the facility.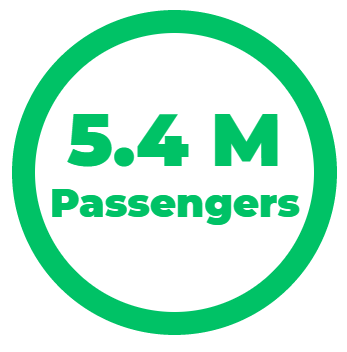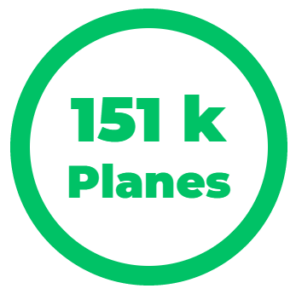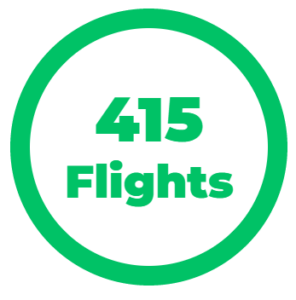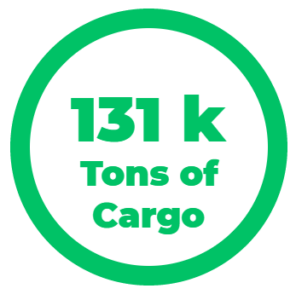 BNSF Railway is a vital connection between consumers and the global marketplace, sustaining the nation's economy. It is one of North America's leading freight-transportation companies, with a rail network of 32,500 route miles in 28 states and three Canadian provinces.

Agricultural Products
• In 2020, BNSF hauled 1.1 million carloads of agricultural commodities
• BNSF moves enough grain to supply 900 million people with a year's supply of bread
• BNSF transports enough wheat flour in a year to bake more than 23 billion dozens of cookies
Consumer Products
• In 2020, 5.2 million intermodal shipments (truck trailers or containers) were transported on
BNSF's rail lines instead of on the nation's congested highways
• A new car or truck is loaded/unloaded onto a BNSF automobile train approximately every 11
seconds
• BNSF has 1.3 million feet of track in intermodal facilities alone. If spread end to end, it would be
the length of 9 ½ Boston Marathons
Industrial Products
• In 2020, BNSF hauled 3 million carloads of industrial products
• In 2020, BNSF moved more industrial product railcars than the population of Kansas
• BNSF hauls enough asphalt to lay a single lane road two times around the equator
• In 2020, BNSF hauled 1.4 million coal shipments
• One shipment of coal can power 19 homes for an entire year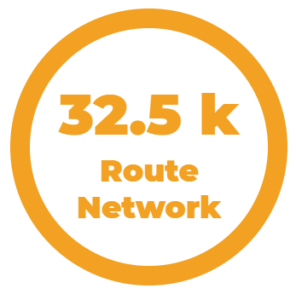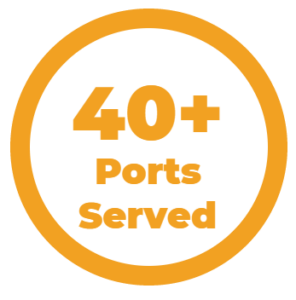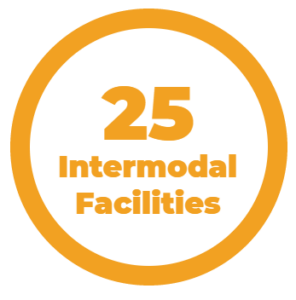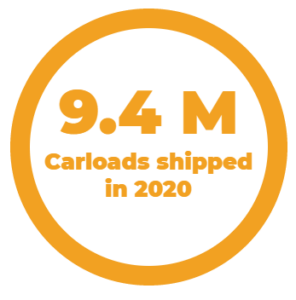 Two major highways (I-25 and I-40) bisect the city, providing national access for business and industry in the city as well as for several motor freight companies operating in the Albuquerque area. New Mexico is a net-consumptive state, resulting in very competitive outgoing freight rates. For additional access points into New Mexico, explore the New Mexico Tradeport.