PUBLIC SECTOR ADVISORY COUNCIL
This Advisory Council will establish goals and priorities in relation to aligning local and regional economic development strategies, and will explore best practices programs in communities across the country as potential future models of success.
A JOB WORTH DOING IS WORTH DOING IT TOGETHER
The Albuquerque Regional Economic Alliance's Public Sector Advisory Council is a collaborative group of highest level local government elected leaders or their designees representing communities within and adjacent to the greater Albuquerque metro area. The Chair of the Public Sector Advisory Council will be elected by its members annually and submitted for recommendation to the AREA Board of Directors for a one-year appointment to the AREA Board.
Members of the Public Sector Advisory Council represent communities within the region that have made a commitment to supporting regional economic development approaches, and are active in financial contributions or service agreements with AREA.
Walt Benson was elected to serve as Bernalillo County Commissioner for District 4, which encompasses the northern portion of Bernalillo County, from Sandia Heights and North Albuquerque Acres to Paradise Hills, Ventana Ranch and portions of the North Valley.
On January 11, 2022, Commissioner Benson was elected Vice-Chair of the Bernalillo County Commission.
Born and raised in Albuquerque, Walt is a fourth generation New Mexican. After graduating from the Albuquerque Public Schools, Walt attended the University of New Mexico double majoring in Psychology and History. He eventually earned a Master's degree in History as well as a Master's degree in Business Administration (MBA).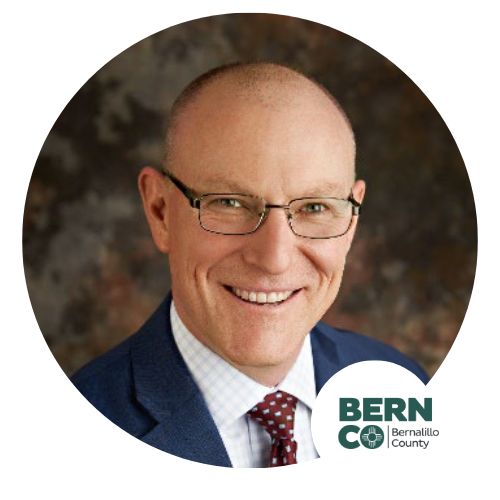 Sterling Donner has been serving as the Town Commissioner for District 5 at the Town of Edgewood since 2021. Since September 2020 Sterling has also been the Vice President Of Business Development for Southwest Composite Works. In this role Sterling strives to not only grow Southwest Composite Works but the composite industry as a whole by breaking into new markets that have not been traditionally utilizing composites in the past.