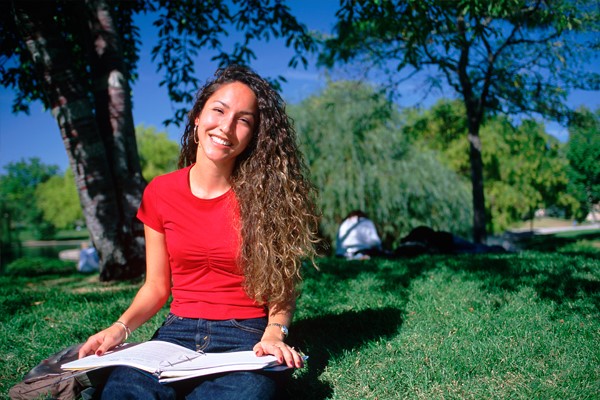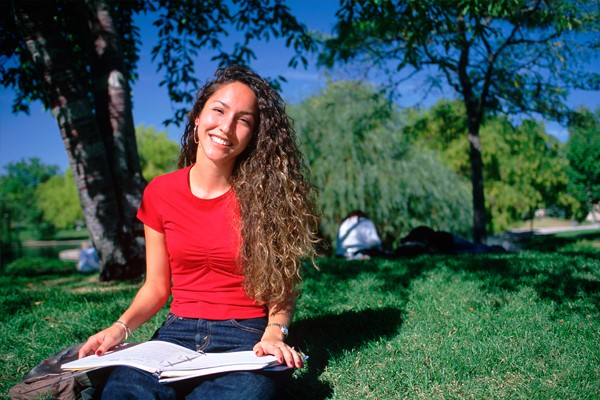 LARGEST CONCENTRATIONS OF PHDS PER CAPITA
University of New Mexico (UNM)
The main campus of UNM has more than 28,000 students with major schools of engineering, education, business, medicine, and law. More than 130 undergraduate degrees are offered, along with master's degrees in 94 fields and doctoral degrees in 44 areas. UNM is a nationally recognized Class I research institution. UNM's Continued Learning program drives a culture of lifelong education in the area.
Click here to view the University of New Mexico website.
Central New Mexico Community College (CNM)
CNM provides occupational and technical education as well as traditional associate degrees. 23,000 students attend CNM, and the school has some of the country's most innovative programs in advanced manufacturing and microelectronics.
CNM has long been a partner to industry. CNM Ingenuity manages the Workforce Training Center which specializes in customized training programs to meet company needs. The Workforce Training Center facility provides video conferencing capability, a high-bay area for large manufacturing equipment, computer training rooms, and available instructors for industry to use as a resource for developing and implementing a training curriculum.
CNM also offers a two-year program dedicated to Advanced Manufacturing that provides a steady supply of trained personnel for local manufacturing companies. CNM is on the leading edge of continuing education and industrial training with programs focused in the microelectronics industry for the local semiconductor industry and a new program dedicated to training microsystems technicians.
Click here to view the Central New Mexico Community College website.
Associated Builders and Contractors Apprenticeship Programs
ABC currently offers formal apprenticeship training in seven trades: Carpentry, Craft Laborer, Electrical, Plumbing, HVAC-R Technician, Masonry and Sheet Metal. ABC's Carpentry, Electrical, HVAC-R, Plumbing, and Sheet Metal programs are four-year programs. Masonry is a three-year program and Craft Laborer is a two-year program. In order to complete the program, apprentices must successfully complete 144 hours of classroom training and perform 2,000 hours of on-the-job training each year. 
These programs conform to Office of Apprenticeship (OA) standards and have been approved by the New Mexico State Apprenticeship Council (SAC). They are qualified programs for purposes of the training requirements imposed by New Mexico's Public Works (Little Davis-Bacon) Act. ABC's apprenticeship programs are accredited by the National Center for Construction Education and Research (NCCER). 
New Mexico Lottery Funded Scholarship
The value the state places on educational attainment is epitomized by the New Mexico Funded Scholarship program. The New Mexico Lottery Funded Scholarship pays for students to attend a state college tuition-free. All resident New Mexican high school students with at least a 2.5 GPA are eligible for a New Mexico Lottery Scholarship, which pays for eight semesters of tuition beginning with the students second semester. Since the program's inception, more than 82,000 students have attended college and graduated through the New Mexico lottery funded scholarship.
Educational System
More than 118,000 students attend elementary, middle and high schools in the metro area's school districts. The Albuquerque Public School (APS) district is one of the largest system in the nation, with more than 83,000 students, 144 schools and 12,000 employees.
APS offers its students the opportunity to participate in its highly successful charter school program that specializes in areas such as mathematics, digital media, arts and sciences and more. 
The public school districts in Rio Rancho, Belen, and Los Lunas make up nearly 30,000 students. The International School at Mesa del Sol is an accepted International Baccalaureate (IB) candidate school for grades K through 12. The IB school program is taught in over 3,000 schools in 139 countries to prepare students for a rapidly globalizing world.
Private Schools
There are many private schools located throughout the Albuquerque area, offering prospective students a wide array of options. Approximately 13 percent of Albuquerque's children attend private or parochial schools in the community. The Albuquerque Academy, located on 312 acres in Northeast Albuquerque, offers a first-rate education for students in grades 6 through 12. Accredited by the National Association of Independent Schools, the school was recently ranked as the fifth best independent high school in the nation by bestcolleges.com. Albuquerque Academy has an endowment of more than $177 million. Menaul School is an independent, values-based 6th-12th grade day and boarding school, giving students a diverse intellectual, cultural and personal educational experience. Bosque School and Sandia Preparatory School, both accredited by the National Association for Independent Schools, are college preparatory schools that offer challenging academic programs. Other private schools in Albuquerque offering a 6th-12th grade education include St. Pius and Hope Christian, among many others.
At the elementary school level, Manzano Day School enrolls students in pre-kindergarten through 5th grades. Founded in 1938, Manzano Day School is the only elementary school in Albuquerque accredited by the Independent Schools Association of the Southwest and is a member of the National Association of Independent Schools. Manzano Day School is dedicated to innovative child-centered education, excellence in teaching, and Joy in Learning® to prepare children for a life of discovery and community involvement in our diverse world. Other private elementary schools offer parents in Albuquerque a range of choices for their children's education.