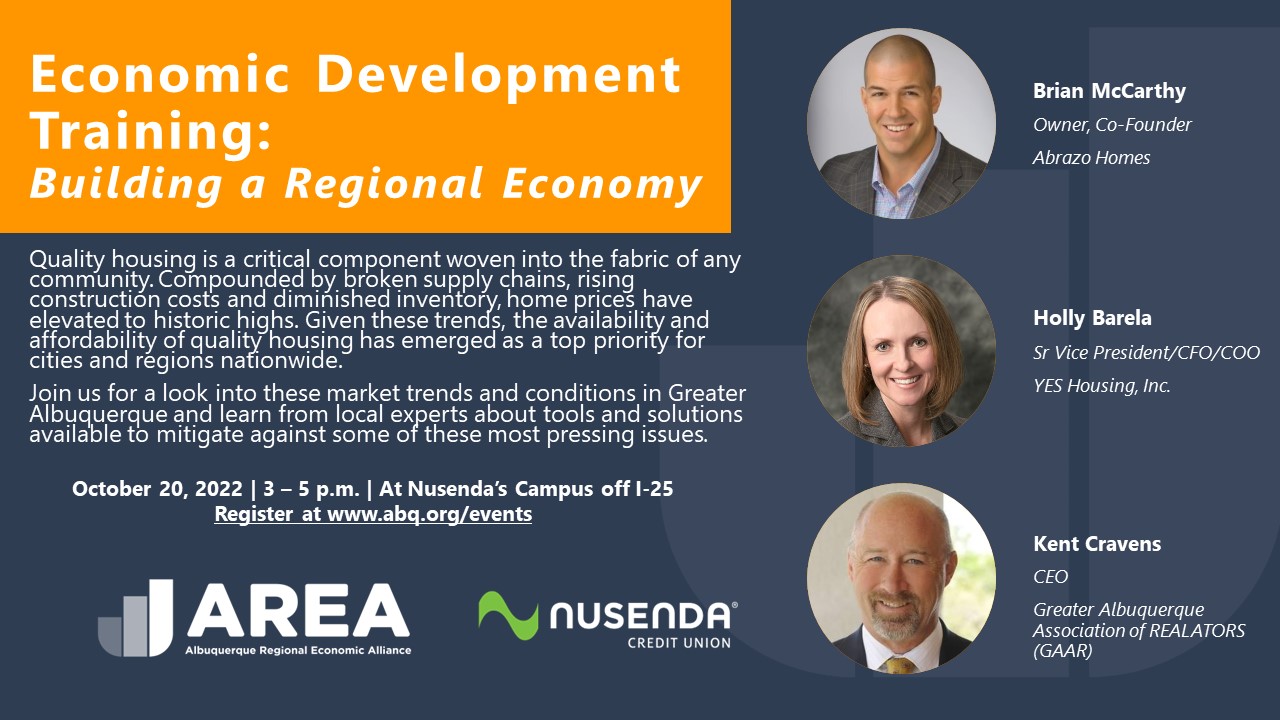 THURSDAY, OCT. 20, 2022, 3 – 5 p.m.
Quality housing is a critical component woven into the fabric of any community. Compounded by broken supply chains, rising construction costs and diminished inventory, home prices have elevated to historic highs. Given these trends, the availability and affordability of quality housing has emerged as a top priority for cities and regions nationwide.
Join us for a look into these market trends and conditions in Greater Albuquerque and learn from local experts about tools and solutions available to mitigate against some of these most pressing issues.
NOT SURE WHERE TO GO? DOWNLOAD NUSENDA CAMPUS PARKING MAP