DIRECTED ENERGY, OPTICS & PHOTONICS
Albuquerque is one of the only places in the world where students can begin to study optics in high school and continue on to associate programs, undergraduate, and graduate programs all the way to a Ph.D. in Optical Science and Engineering at the University of New Mexico.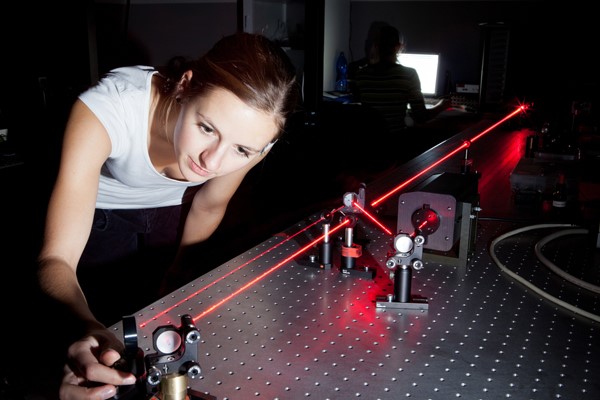 World-Class Technical Support
There are many reasons why the world's premier companies do business in Albuquerque. Here are just a few: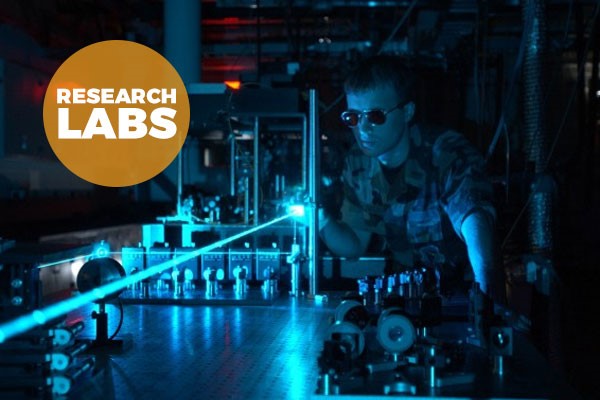 ABQ IS HOME TO SEVERAL LEADING RESEARCH INSTITUTIONS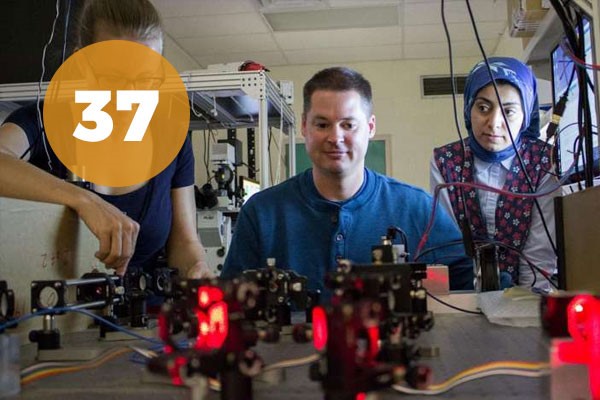 37 FACULTY ENGAGED IN PHOTONICS-BASED RESEARCH
NMOIA report published Dec 14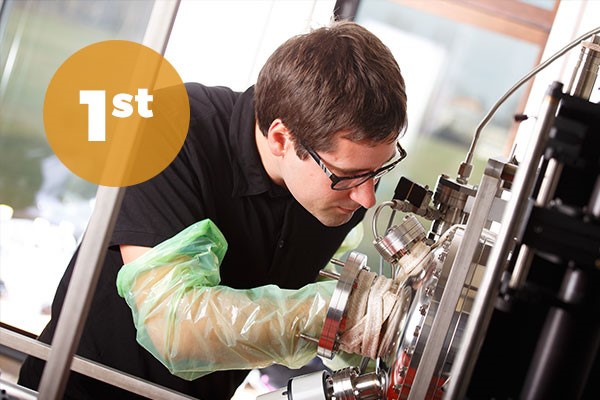 1ST FOR NON-INDUSTRY INVESTMENT IN R&D
Directed Energy Systems Gross Receipts Tax Deduction

Contractors, other than a national laboratory, that provide qualified research and development services for directed energy and satellite-related inputs to the United States department of defense, may deduct their receipts derived from such inputs and services. This deduction only applies to contracts with the department of defense entered into on or after January 1, 2016. This credit sunsets January 1, 2031.

Job Training Incentive Program (JTIP)

The state's highly flexible JTIP program offers a cash reimbursement to a business for on-the-job training for qualified employees of qualified employers. Customized training may be provided by post-secondary educational institutions, company trainers, or outside trainers.

High Wage Jobs Tax Credit 

A taxpayer who is an eligible employer may apply for and receive a tax credit for each new high-wage economic-base job. The credit amount equals 8.5% of the wages paid for each new economic-base job created.

Manufacturing Investment Tax Credit

New Mexico tax law provides for a credit equal to 5.125 %of the value of qualified equipment and other property used directly and exclusively in a manufacturing operation. The credit can be applied against compensating, gross receipts tax or withholding tax due.

Gross Receipts Tax Deduction on Consumables Used in the Manufacturing Process

A manufacturer may deduct a percentage of the gross receipts tax paid on consumables used in the manufacturing process. "Consumable" means tangible personal property that is incorporated into, destroyed, depleted, or transformed in the process of manufacturing a product and includes electricity, fuel, water, supplies, chemicals, gases, repair, and spare parts, but does not include tools or equipment used to create the product.

Single Sales Factor Tax Apportionment for Manufacturers

Businesses engaged in manufacturing may elect a single sales factor option for calculating their corporate income tax. This election must be made in writing and must remain in effect for at least three consecutive taxable years containing thirty-six calendar months.

Technology Jobs and Research and Development Tax Credit

Qualified New Mexico facilities may take a credit equal to 5% (10% in rural areas) of expenditures related to qualified research for payroll, land, buildings, equipment, computer software and upgrades, consultants and contractors performing work in New Mexico, technical books, manuals and test materials. The credit may be taken against compensating tax, gross receipts tax (excluding the local options portion of the gross receipts tax), and withholding tax. The credit may be carried forward for up to three years.

An additional 5%(10% total urban, 20% total rural) may be applied against corporate income tax or personal income tax if base payroll expenses increase by at least $75,000 per $1,000,000 of expenditures claimed. The additional credit may be carried forward for up to three years.

Credits are not available for:

Investments in real property owned by the city of the county in conjunction with an Industrial Revenue Bond
Investments in personal property that have been given a credit under the Investment Credit Act
National Laboratories
Property owned by the tax payer or an affiliate prior to July 3, 2000
Contract research & development
Directed energy, optics and photonics companies investing and growing in the Albuquerque metro area include:
This form is currently undergoing maintenance. Please try again later.