Fall 2023 AREA Familiarization Tour
Site Selection Consultants
Brad Migdal | Cushman & Wakefield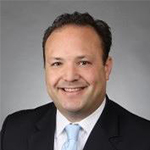 Biography
Brad focuses on strategic consulting, specializing in business incentives. He has experience in prospective state tax benefits, with a focus on credits and incentives. Prior to joining Cushman & Wakefield, Brad worked at Transwestern and was also the managing director for global corporate services at Newmark. Brad is passionate about politics and social services. He supports Citizens United for Research in Epilepsy (CURE). He has also been an honored speaker at the North Eastern Strategic Alliance – South Carolina and the Kansas City Area Development Council.
Focus Industries
Food & Beverage, Life Science, Pharma, BioTech, Manufacturing and General Site Selection
Bryan Farlow | Thomas & Hutton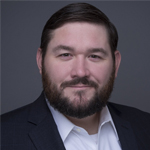 Biography
Bryan has been in the economic development field for twelve years. He has served in workforce development, state and federal grant writing, local/regional planning, senior positions in two state economic development agencies, and site selection. His main areas of focus in recent years has been FDI, site development, site selection, and site selection technology. Over the course of his career, he has recruited over $2.5 billion in capital investment to U.S. and worked with companies from over 17 countries and across the U.S.
Focus Industries
General site selection, FDI Foreign Direct Investment & Site Selection Technology
Interests
Golf, bird hunting, cooking, and wood turning
Alma Mater
Tennessee Wesleyan University
Dave Lazlo | Austin Consulting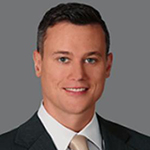 Biography
Dave has over 10 years of experience in corporate location consulting. Dave has performed a wide array of location optimization studies leading to high-performing operating sites throughout North America. Dave provides expertise on targeted workforce skills alignment, demographic profiling, location screening, qualitative scorecards, freight cost modeling, relocation feasibility/impact analysis, GIS mapping, site due-diligence, and employer interviews. Dave joined Austin Consulting in 2021. He previously worked in the strategic consulting group for a global real estate firm and prior to that worked for an independent corporate location consulting firm, where he launched his career in site selection.
Focus Industries
General Site Selection, Manufacturing, Distribution Centers, Headquarters, Call Centers and Back-Office
Alma Mater
Clemson University, Florida State University
Eric Levenhagen | RSM US LLP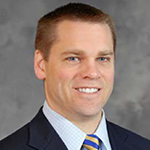 Biography
Eric brings more than 17 years of economic development experience to his role as a manager with the firm 's state and local tax practice. He consults with clients on expansion plans to help identify and secure available credits and incentives. He serves a broad range of industry sectors including manufacturers, wholesalers, retailers and service companies. Prior to joining RSM, Eric was a senior project manager for the Indiana Economic Development Corporation (IEDC) Business Development team. During his seven years at the IEDC, he helped secure approximately 10,000 new job commitments on over 80 project acceptances.
Focus Industries
General site selection, Auto/EV Supply, Food Processing & Advanced Manufacturing
Interests
Coaching youth sports, travel and puzzles
Alma Mater
University of Oklahoma, Indiana University
Garet Tomlinson | Mohr Partners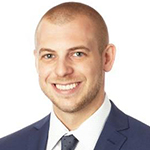 Biography
Garet is the senior BDA lead on the Healthcare Team at Mohr Partners. He focuses on partnering with growing national healthcare/life science companies and hospital systems as a strategic partner, aligning their real estate portfolio with the company's long-term goals. Garet and his team have developed national rollout strategies for multiple healthcare companies looking to enter new markets in very competitive healthcare sectors.
Alma Mater
University of Texas at Arlington
Scott Kupperman | Kupperman Location Solutions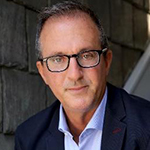 Biography
Scott formed Kupperman Location Services (KLS), a corporate consulting entity providing site selection and associated facility-acquisition services across the U.S., in 2011. KLS focuses on providing services designed to maximize the long-term value of a well-informed facility location decision. He has a history of serving clients with a variety of product types with specific manufacturing and distribution needs, including many in the food industry. His background includes the marketing, permitting, acquisition and disposition of over $300 million in land assets to a diversified array of retailers, developers and jurisdictional bodies.
Focus Industries
General Site Selection, Food & Beverage Processing
Interests
Soccer, tennis, travel, fitness
Alma Mater
Tulane University, University of Miami (FL)