Discover the Opportunities in Albuquerque
Join us for the launch of a new joint study highlighting the exceptional talent in the Greater Albuquerque Region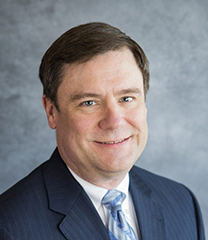 AED President Danielle Casey and CBRE Managing Director Jim Chynoweth will highlight the talent and industry sectors that thrive in the Greater Albuquerque region. This hybrid event will feature a live online broadcast of this small in-person gathering.
Featured Speaker:
Eric Stavriotis
Eric Stavriotis is an Executive Vice President in the Advisory & Transaction Services Practice and the leader of CBRE's Location Incentives Group. This advisory group assists clients globally with site selection and economic incentive negotiations, in conjunction with the overall strategy and execution of corporate real estate initiatives. With over 18 years of experience, Mr. Stavriotis has negotiated more than $1.9 billion incentives for clients and has worked on over 350 site selection assignments across all industry verticals and project types.
Fireside Chat with Local Business Leaders
Hear from local business leaders regarding their experiences hiring talent and choosing the region in which to expand their business.
Leean Kravitz, VP Public Affairs, will join the conversation speaking about the incredible recruitment initiative of 4,000 new employees to Fidelity Investments workforce. Fidelity Investments' operating and financial performance in 2020 was one of the best in their 75-year history as a private company. And, the pandemic this past year has had clients reaching out to them more and more for help in planning.
This strong client growth and engagement is why 
Fidelity Investments is looking for about 4,000 more customer obsessed people
to join their valued team to support customers and to experience their own career growth and opportunities, plus enjoy industry-leading benefits such as flexible work options, student loan debt repayment assistance, and relief days due to the pandemic, to name a few.
Customer acquisition is the heartbeat of every company's growth strategy. Simply put, LQ Digital is here to ensure your heartbeat is healthy.
LQ Digital combines their people, technology platform and full funnel approach to help clients get the most out of their acquisition efforts. It's not just a volume game, it's a profitability game. It's not just cranking the mechanics of acquisition—it means smart segmentation and making intelligent bets on the customers who are most valuable.
Special thank-you to our media sponsor: