Discover the Opportunities in Albuquerque
Join us for the launch of a new joint study highlighting the exceptional talent in the Greater Albuquerque Region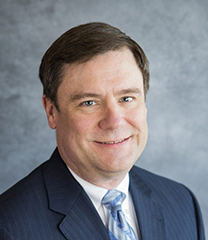 AED President Danielle Casey and CBRE Managing Director Jim Chynoweth will highlight the talent and industry sectors that thrive in the Greater Albuquerque region. This hybrid event will feature a live online broadcast of this small in-person gathering.
Featured Speaker:
Eric Stavriotis
Eric Stavriotis is an Executive Vice President in the Advisory & Transaction Services Practice and the leader of CBRE's Location Incentives Group. This advisory group assists clients globally with site selection and economic incentive negotiations, in conjunction with the overall strategy and execution of corporate real estate initiatives. With over 18 years of experience, Mr. Stavriotis has negotiated more than $1.9 billion incentives for clients and has worked on over 350 site selection assignments across all industry verticals and project types.
Fireside Chat with Local Business Leaders
Hear from local business leaders regarding their experiences hiring talent and choosing the region in which to expand their business.