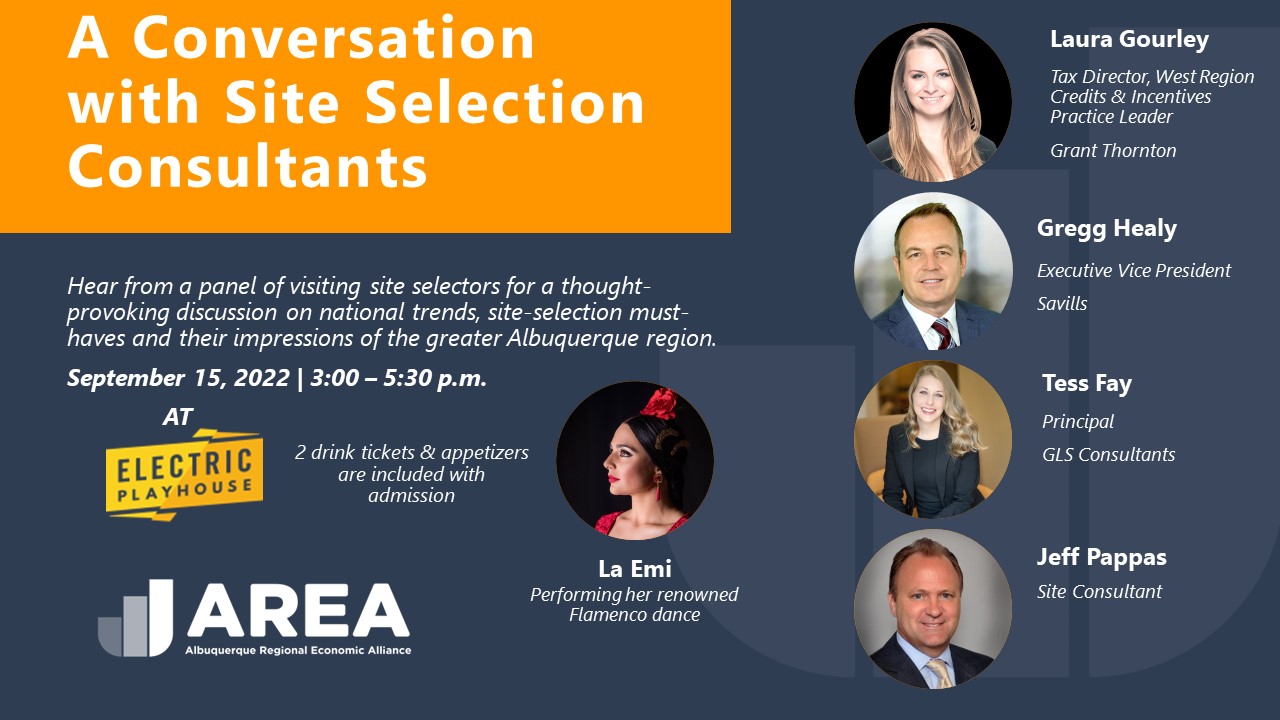 THURSDAY, SEPTEMBER 15, 2022 3 – 5:30 p.m.
AREA's success in recruiting companies to the region is thanks, in part, to fostering strong relationships with site selectors from across the country. In addition to best practices in networking and relationship management, bringing site consultants to the region deepens the bond, as well as their furthers their familiarity with the many assets of greater Albuquerque.
Hear from a panel of visiting site selectors for a thought-provoking discussion on national trends, site-selection must-haves and their impressions of the greater Albuquerque region.
More details coming soon.