In greater Albuquerque, a ripe opportunity for growth exists within the bioscience cluster. With a strong density of intellectual capital assets, greater Albuquerque holds nearly 60% (57.9%) of all bioscience cluster employment within the state of New Mexico.
Regionally, this cluster is supported by deepening innovations in healthcare delivery, research and development, medical laboratories, as well as pharmaceutical and surgical appliance manufacturing and wholesale trade of medical supplies.
Join AREA and learn about the groundbreaking innovations happening in our region in the field of bioscience and the possibilities for even further growth and development.
Confirmed Speakers: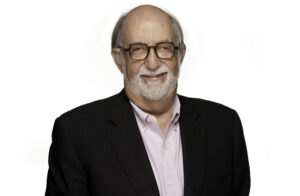 Stuart Rose
Stuart Rose founded The BioScience Center in Albuquerque in 2012. A serial entrepreneur with more than four decades in the pharmaceutical manufacturing industry and the host of more than 20 startups developing vaccines, medical devices and research tools, Stuart was looking to create something unique and different in Albuquerque and to capitalize on our burgeoning biotech industries. In 2014, he opened FatPipe ABQ as a privately funded collaborative work space providing amazing internet bandwidth speeds, program and training for entrepreneurs, and his advice and guidance to any startup that asks for it. Stuart's approach to supporting the entrepreneurial ecosystem is unique. He believes the private sector needs to take the lead and has proven so by investing in our city's startup culture.

Eric Prossnitz, Distinguished Professor, Chief of Molecular Medicine, Internal Medicine, University of New Mexico Health Sciences
Eric Prossnitz received his PhD in Biochemistry from the University of California, Berkeley and carried out post-doctoral studies at Scripps Research Institute. He was recruited to UNM in 1997 and is currently Distinguished Professor of Internal Medicine and Chief of the Division of Molecular Medicine at the University of New Mexico Health Sciences Center. He is also the co-Director of the Cancer Therapeutics Program at the UNM Comprehensive Cancer Center and currently holds or has held leadership positions in the UNM Clinical and Translational Science Center (UNM CTSC), the New Mexico IDeA Networks of Biomedical Research Excellence (NM-INBRE), and the Mountain West IDeA Clinical and Translational Research – Infrastructure Network (MW CTR-IN). He serves as the Associate Director of the UNM Center of Biomedical Research Excellence (CoBRE) in Autophagy, Inflammation and Metabolism (AIM) and as a multi-PI of an IDeA Regional Entrepreneurship Development (I-RED) Program Award (ASCEND: Accelerating Solutions for Commercialization and Entrepreneurial Development). He currently serves on the Board of Directors of NMBIO and served for 8 years on the Board of Directors of UNM Rainforest Innovations. Dr. Prossnitz has over 30 years of experience in studying receptor-mediated signaling and ligand-receptor interactions, having been continuously funded by the National Institutes of Health since 1994. He has published over 225 publications, mostly in the area of G protein-coupled receptor function and has made several important contributions to the GPCR field and cancer biology, including characterization of the 7‑transmembrane G protein-coupled estrogen receptor (GPER), along with the discovery of selective activators and inhibitors of this receptor. This work has resulted in the issuance of 12 patents and has led to the creation of three startup companies and the first Phase I clinical trial of a compound discovered at UNM.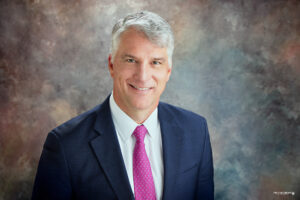 David Schultz, President and CEO, Lovelace Heath System
As president and chief executive officer, David Schultz leads operations for Lovelace Health System, which includes five acute care hospitals, 33 clinics and 266 providers. He has more than 25 years of experience leading hospital and physician group operations, system integration, strategy and growth. Mr. Schultz most recently served as senior vice president of operations and service lines for Virginia Mason Franciscan Health in Tacoma, Washington, which encompasses 11 hospitals, nearly 5,000 employed and affiliated providers, and 18,000 team members. During his eight-year tenure with the system, he also served as market president for its Peninsula Region and president of Harrison Medical Center. Previously, Mr. Schultz was an executive leader for hospitals in Arizona, Oklahoma, Texas and Washington. He began his career with Ardent-affiliated Hillcrest HealthCare System in Tulsa, Oklahoma, prior to serving as vice president of professional services for East Texas Medical Center, the predecessor organization of Ardent-affiliated UT Health Tyler. A fellow in the American College of Healthcare Executives, Mr. Schultz is a graduate of the University of Texas in Austin and earned a master's of healthcare administration from Trinity University in San Antonio, Texas.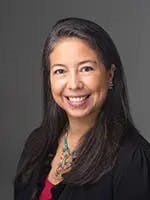 Denise Gonzales, MD
Denise Gonzales, MD, is the Medical Director, Adult Medical Specialties and Neuroscience, as well as a practicing pulmonary and critical care physician, for Presbyterian Medical Group. Dr. Gonzales joined Presbyterian Healthcare Services in 2007 and was the founding Medical Director of Presbyterian's first 21st century hospital, Presbyterian Rust Medical Center. Dr. Gonzales is Vice Chair of the Board of The ASK Academy, a science, technology, engineering and math innovation school in Rio Rancho, New Mexico. She is also a Board member of the Burrell College of Osteopathic Medicine. She has been inducted as a Fellow in the Society of Critical Care Medicine. During the COVID-19 pandemic, Dr. Gonzales served as a Public Health Emergency Disaster Response leader with Presbyterian Medical Group, Presbyterian Healthcare Services, the State of New Mexico Central Command Center, and the Medical Advisory Team to the Governor of New Mexico. Dr. Gonzales was born and raised along the U.S.-Mexico border in rural southern New Mexico. Her childhood experiences engendered a passion for improving the lives of others, particularly the disadvantaged. Her mission to improve the health of all New Mexicans includes changing the way care is delivered by using telemedicine to access rural communities and focusing on population health. After earning bachelor's and master's degrees in Biomedical Engineering, she earned her Medical Degree from the University of New Mexico and completed her residency in internal medicine at the University of Texas Health Science Center. She then completed the joint National Institutes of Health and Johns Hopkins Pulmonary and Critical Care fellowship program.